Charleroi Airport to Brussels city
Book your transfer from Charleroi Airport to Brussels! We offer you private, door to door, low cost transfers from the airport to the city centre
Charleroiexpress is the oldest airport transfer company at Charleroi Airport. We have many years experience in the transportation of passengers and our drivers are always professionals. Our aim is to make your travel the best transfer you have ever experience because the first impression of your travel – after the flight and the airport – is in the car. We would like to keep our passengers and most of them are usually choose us for their time in and around Brussels.

Why choose us?

Our transfers are private ( you will be alone or with your own company in the vehicle) and we transport you from door to door ( you can choose the destination )

The vehicles are fitting for you: we have cars, premium cars, minivans, minibuses and touring coaches.

No hidden costs! Our prices are fix and all inclusive – you will pay what you have booked on the site

Our drivers are professional. With them your travel will be unforgettable experience. We are proud of them because they are the best tour guides who are always happy to tell you the good places and the news in town.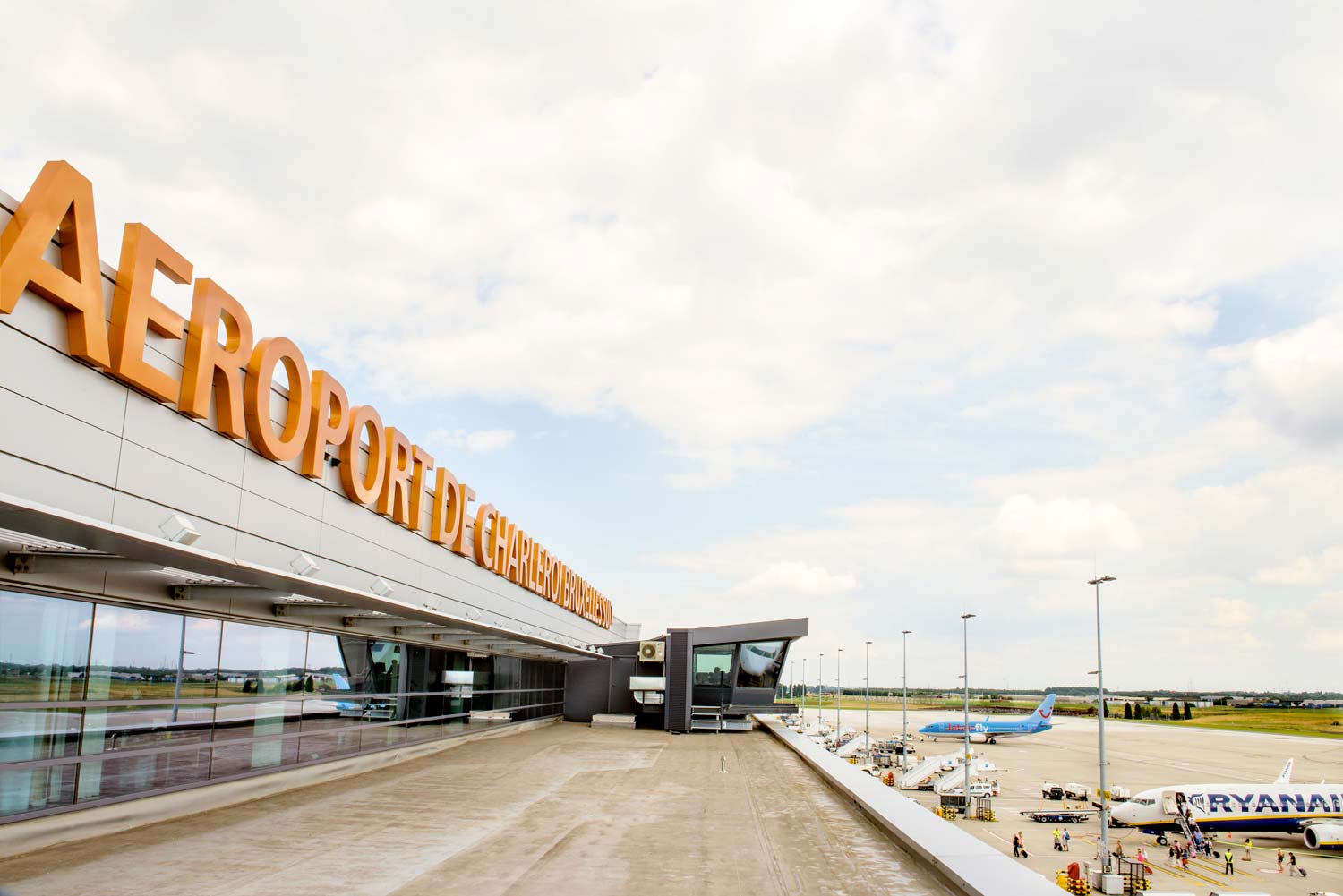 Charleroi Airport is located 60 kilometres from Brussels. It is the smaller airport besides the Zaventem in the north of the industrial city of Charleroi, south of the capital Brussels. It is a very important base for the Ryanair, the low-cost carrier – this airport was the first base for the company in Europe.

In 2011 the airport started the expansion: in 2013 it reached almost 7 million passengers: 6,800,000 of them passed to the terminals, but until 2020 the new aim is the 9,5 million passengers per year.
charleroi airport how to get to brussels
brussel charleroi airport to city centre


charleroi brussels train
charleroi airport transfer minibus and shuttle
brussels midi
flibco bus
brussel charleroi airport to city centre
charleroi airport to charleroi city centre
bruxelles midi
flibco timetable

charleroi airport to brussels midi
charleroi airport to brussels city
charleroi airport to brussels central
charleroi airport to brussels nord station
charleroi airport to brussels international airport
charleroi airport to brussels central station
charleroi airport to brussels taxi
charleroi airport to brussels centre
charleroi airport to brussels time
charleroi airport to brussels by train
charleroi airport to brussels airport
charleroi airport to brussels bus
charleroi airport to brussels airport transfer
charleroi airport to brussels train
charleroi airport to brussels city centre
charleroi airport to brussels city centre train
charleroi airport to brussels taxi fare
charleroi airport to brussels cheap
charleroi airport to brussels by taxi
charleroi airport brussels bus timetable
charleroi airport to brussels city centre by train
brussels charleroi airport to brussels
brussels charleroi airport to brussels city centre
charleroi airport to brussels cheapest
charleroi airport to brussels taxi cost
charleroi airport to brussels gare centrale
charleroi airport brussels city shuttle
charleroi airport to brussels distance
charleroi airport to brussels downtown
charleroi airport to brussels gare du nord
distance from charleroi airport to brussels international airport
charleroi airport to brussels expo
brussels charleroi airport to eurostar
charleroi airport from brussels
charleroi airport from brussels midi
from charleroi airport to brussels city centre
from charleroi airport to brussels central station
taxi from charleroi airport to brussels
train from charleroi airport to brussels city centre
charleroi airport to brussels gare du midi
brussels charleroi airport to grand place
getting from charleroi airport to brussels city center
going from charleroi airport to brussels
brussels charleroi airport to brussels how far
charleroi airport to thon hotel brussels
how to go from charleroi airport to brussels
how to get from charleroi airport to brussels grand place
brussels charleroi airport how to get there
how to get from charleroi airport to brussels city center
how to get from charleroi airport to brussels center
brussels charleroi airport to ixelles
bus from charleroi airport to brussels international airport
how to get from charleroi airport to brussels international airport
how long from charleroi airport to brussels
charleroi airport to brussels nord
charleroi airport to brussels noord
charleroi airport to centre of brussels
cost of taxi from charleroi airport to brussels
charleroi airport to brussels price
taxi charleroi airport to brussels price
charleroi airport to brussels bus price
public transport charleroi airport to brussels
charleroi airport to brussels shuttle
brussels s charleroi airport to city centre
how to get from brussels s charleroi airport to brussels
brussels s charleroi to brussels international airport
charleroi airport to brussels train station
bus from charleroi airport to brussels train station
bus from charleroi airport to brussels timetable
cheapest way from charleroi airport to brussels
best way from charleroi airport to brussels
best way to get from charleroi airport to brussels
cheapest way to get from charleroi airport to brussels
best way to travel from charleroi airport to brussels
how do you get from charleroi airport to brussels